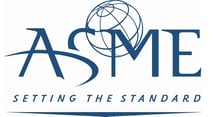 This authorization certifies that Helander is an ASME-approved metal forming and fabricating contract manufacturer. The form can be downloaded and printed so you can always have it available for your records.
With this certificate, you can rest assured that Helander Metal Spinning is authorized by the American Society of Mechanical Engineers for the manufacture of pressure
vessels.
Fill out the form to access a download link to our certification.